The expertises of KONŠTRUKTA-Defense, a.s. in the field of medical technology
Autor: Editor Kota
Publikované: 05/18/20
Artificial lung ventilation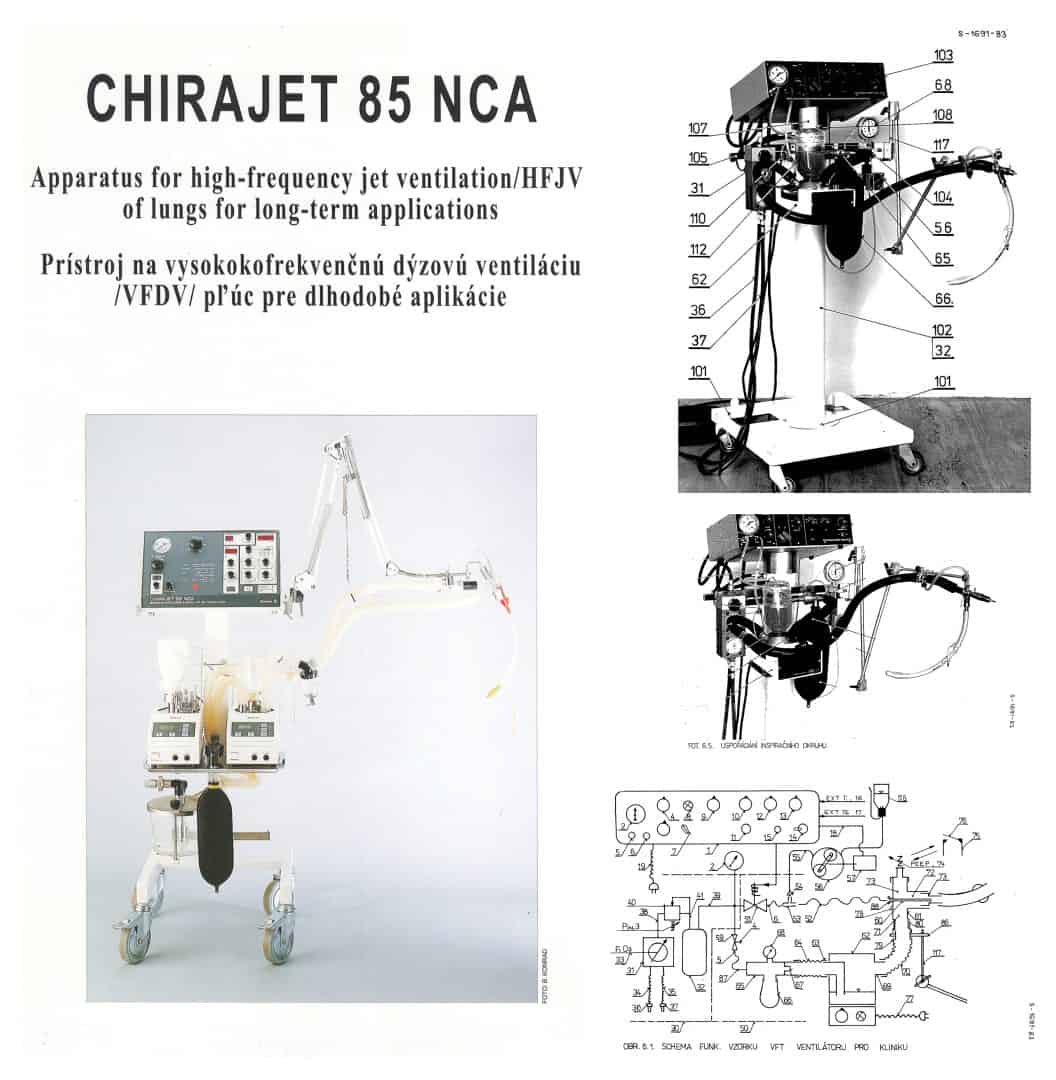 KONŠTRUKTA-Defense, a.s. has been engaged in research and development in the field of healthcare for many years.
The current situation in the world is affected by the pandemic of the COVID-19 disease, the symptoms of which can vary in intensity, with frequent breathing problems and even lung failure.
KONŠTRUKTA Trenčín (the predecessor of KONŠTRUKTA-Defence, a.s.) together with Chirana, k.p. Stará Turá and VTÚ Brno participated in the development of high-frequency jet ventilation in the 1980s and 1990s, the principles and development of which are still relevant today, but in a modern design.
The main leaders of this technical progress were Mr. Ondřej Brychta, an employee of KONŠTRUKTA Trenčín and the development team of Chirana Stará Turá under the leadership of Mr. Gustav Rumánek. The collaboration on the joint development grew into a mass-produced timeless and world-unique CHIRAJET 85 NCA device.
Current situation and the growing need to equip hospitals with lung ventilators have revived the memory of the development of the device, in which KONŠTRUKTA also participated, and which is currently being used on the market to save lives and reduce the consequences of a pandemic.
https://index.sme.sk/c/22393982/plucny-ventilator-ma-dvetisic-suciastok-vyvoj-stoji-miliony-rozhovor.html