NATO "smart defence" project
Konštrukta – Defence, a.s. based on the request of foreign partner, has participated and still participates in the implementation of project which will be used to provide ground surveillance of areas of interest through the interconnection of the Air and Ground segment NATO AGS (Alliance Ground Surveillance). There are 17 NATO countries involved in the project.
Konštrukta-Defence, a.s., has delivered on contract base the last product – mobile communication component MGCC as a part of AGS ground segment to foreign customer on the 18th of January, 2017. Currently, the company continues to participate in this project by supplying spare parts and the necessary service work.
This surveillance system is designed to be the main instrument for the alliance troop protection on the areas of interest. The AGS system will be capable to detect and monitor moving objects, evaluate movement intensity, type of weapons and further information needed to operational management activities in areas of interest by combining capabilities of high-end unmanned air vehicles and ground sensors networks. Konštrukta-Defence, a.s., has developed and delivered one of AGS ground segment part, so called Mobile General Communication Component (MGCC) for support of Mobile General Ground Station (MGGS) and Transportable General Ground Station (TGGS). The task of this unmanned mobile ground communication component is to receive process and distribute image, voice and data information in corresponding security level.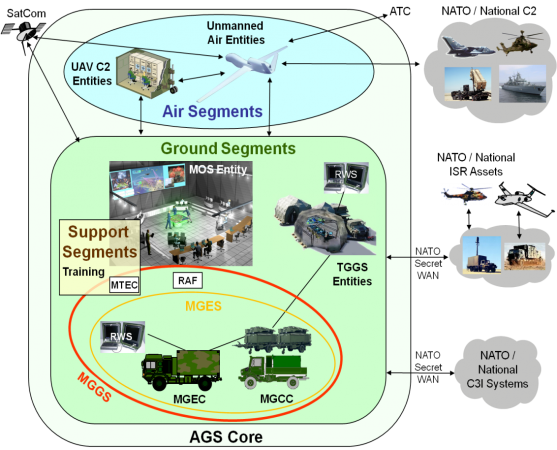 The main benefit of Konštrukta involvement into international NATO AGS program was to get experience in process management while preparing and designing documentation for development works, testing and products manufacturing in compliance with requirements based on international, European and NATO standards.